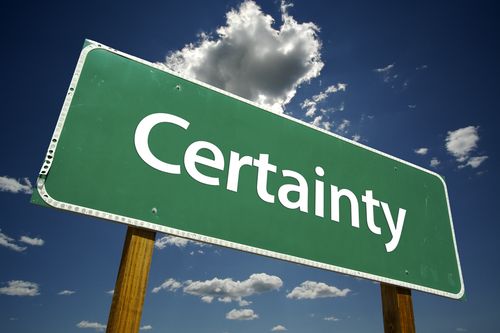 Andrew Willet's Cambridge classmate William Perkins reiterated his high view of Scripture in his commentary on Galatians. This was Perkins's last book, posthumously edited by Ralph Cudworth.[1] In The Epistle Dedicatorie Cudworth writes this of the word of God:
They being of such perfection that nothing may be added unto them, nor anything taken away from them: of such infallible certainty, that heaven and earth shall sooner pass away, than one tittle fall to the ground.[2]
William Whitaker (or Whitacre), 1547-1595, Regius Professor of Divinity and Master of St. John's College in the University of Cambridge wrote a treatise entitled A Disputation of Holy Scripture Against the papists especially Bellarmine and Stapleton.[3] Arguing the question of authority, Whitaker writes,
For we gladly receive the testimony of the church, and admit it is authority; but we affirm that there is a far different, more certain, true, and august testimony than that of the church. The sum of our opinion is, that the scripture is autopistos, that is, hath all its authority and credit from itself; it is to be acknowledged, is to be received … because it comes from God; and that we certainly know that it comes from God, not by the church, but by the Holy Ghost."[4]
Turretin argues,
The Scriptures do not possess metaphysical certainty, otherwise the assent which we give to them would bespeak knowledge, not faith. Neither do they possess simply a moral and probable certainty; otherwise our faith would not be more certain than any historical assent given to human writings. But they have a theological and infallible certainty, which cannot possibly deceive the true believer illuminated by the Spirit of God.[5]
The explanation for why a believer can know Scripture certainly is because the Holy Spirit is the illuminator of the Word. The argument for the subjective nature of the human mind understanding all things relatively would be an understandable foil if it were not for the truth telling work of the Holy Spirit, who impeccably teaches the believer the Word of God.
Muller summarizes, "The fundamental issue addressed by the Reformers and orthodox alike was the issue of authority and certainty."[6]
---
[1]William Perkins, A Commentary on Galatians, ed. Gerald T. Sheppard (New York: Pilgrim Press, 1989).
[2]Perkins, Galatians, The Epistle Dedacatorie.
[3]William Whitaker, A Disputation of Holy Scripture Against the papists especially Bellarmine and Stapleton, 1588 (Cambridge: Cambridge University Press, 1849).
[4]Whitaker, Disputation, 279-280.
[5] Franics Turretin, Institutes of Elenctic Theology, vol 1 (Phillipsburg: Presbyterian and Reformed Publishing, 1992), 69.
[6] Richard A. Muller, "Holy Scripture: The Cognitive Foundation of Theology," Post-Reformation Reformed Dogmatics, vol. 2 (Grand Rapids: Baker, 1993), 240.